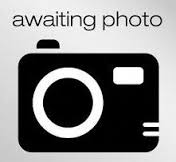 I joined Fruco plc in 2007 as a junior salesman. I quickly established business relations with new clients across the UK to expand our growing customer base. I enjoy trading on a daily basis with clients from all over the UK. They rely upon me for first class service and honesty about the market availability for the produce that we handle.
After many years trading, it was my ambition to learn Spanish to increase our supplier base throughout the Spanish speaking nations. I now also head up our procurement division sourcing product from around the globe, having established relations with some of the best growers & packers throughout Spain & Latin America. I became a director in January 2015 but I still enjoy trading on a daily basis and take care of the valued customers & suppliers that make us the best in the business.
I enjoy motorcycle riding and spending time with my family during my spare time.